Back to Results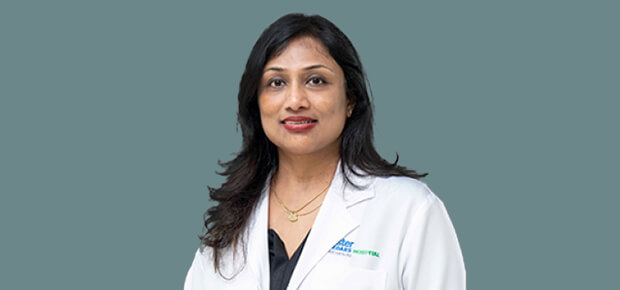 Dr. Sumitra Mani
Paediatrician
Aster Cedars Hospital & Clinic, Jebel Ali
LANGUAGES
English, Hindi, Tamil, Kannada
Education
MBBS, DCH, MRCPCH (UK)
Specialization
Paediatrics and Neonatology
Nationality
British
DOH License Grade
Specialist
Type of Physician
Full Time
Credentials
MBBS, DCH, MRCPCH (UK)
Dr. Sumitra Mani did her MBBS from the prestigious Madras Medical College ranked high among the top universities in India . She went on to complete her Postgraduate Diploma in Child Health from the renowned Rajiv Gandhi University of Health Sciences in India , and her MRCPCH in UK.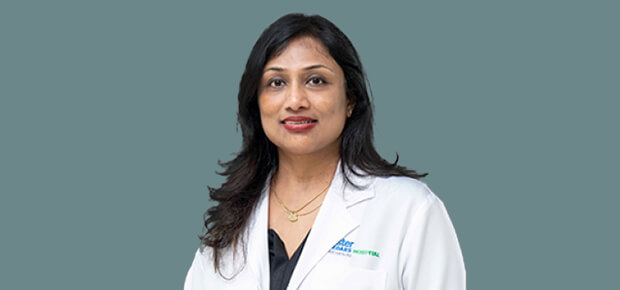 Professional Associations
Member of RCPCH ( Royal College of Paediatrics and Child Health), GMC ( General Medical Council), IMC( Indian Medical Council), IAP( Indian Academy of Paediatrics)
Professional Experience
Dr. Sumitra Mani is a highly dedicated Paediatrician with extensive experience in Paediatrics and Neonatology spanning over 18 years, in UK, India and UAE.
Professional Training:
In the United Kingdom she completed her Paediatric post graduate training in both Liverpool (Mersey) and Sheffield( South Yorkshire) deaneries where she gained tremendous experience in General Paediatrics, Tertiary Neonatology and specialities like Paediatric A& E , Paediatric Gastroenterology and Paediatric Oncology over a span of eight years.
She did her Neonatology training in Liverpool Women's Hospital which has an extremely busy tertiary level neonatal unit and is the referral centre for the surrounding districts. She trained in Paediatrics specialities in Alder Hey hospital in Liverpool, which is one of the largest children's hospital in Europe.
She did her further training in Sheffield Children's Hospital ( Yorkshire Deanery) where she trained further in Community Paediatrics, Neonatology , Oncology ,Emergency Paediatrics and General Paediatrics.
She has over 6 years experience in Neonatology.
Services offered include :
* Newborn care and Well baby clinic
* Nutrition and Growth monitoring
* Development Screening
* Immunization
* Behavioral assessment
* Management of Pediatric Emergencies
* Management of childhood infections
* Childhood wheeze and allergies