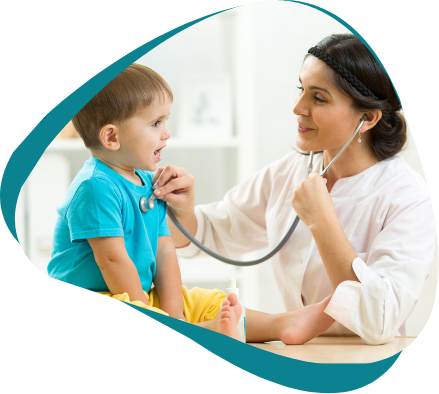 Pediatrics
The Department of Pediatrics at Aster Hospitals provides comprehensive, world-class, pediatric care. It's our doctors' and staff's multidisciplinary approach, to diagnose and find innovative treatments for a wide range of diseases and conditions among children, that has put us in the lead as one of the best pediatric hospitals in Dubai.
Our pediatrics team understands that treating a sick child is more than doing tests, giving medicine or performing surgery. We pride ourselves in providing a positive healing environment for children and their families. The department is a large well-coordinated unit that seamlessly works in administration, clinical, educational, policy, quality improvement and research initiation.
Aster Hospital is ranked among some of the best hospitals for children's heart surgery, diagnosis of pediatric cancer, innovative orthopedic treatments, and other pediatric surgeries. Our pediatricians are assisted by a team of well-qualified, experienced and specially trained nurses and other support staff, providing standard evidence-based, safest, and the most effective quality care.