Aster Hospital provide high-quality evidence-based treatment and care to critically ill patients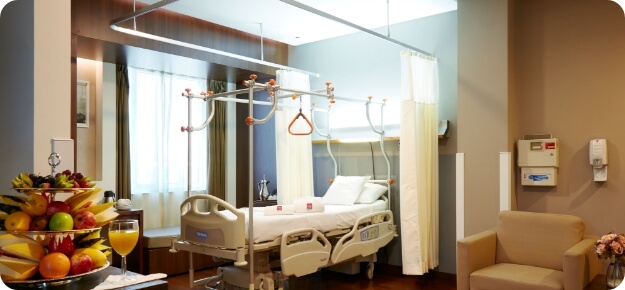 Intensive Care Unit
An essential support system for patients needing critical care, Intensive Care Units (ICU) at Aster Hospital provide high-quality evidence-based treatment and care to critically ill patients through a collaborative multi-disciplinary approach. Seriously ill or injured patients are cared for by the doctors specialized in emergency medical care. Our experts provide specialized intensive care for patients who have experienced major surgery or trauma, as well as those with other critical medical needs.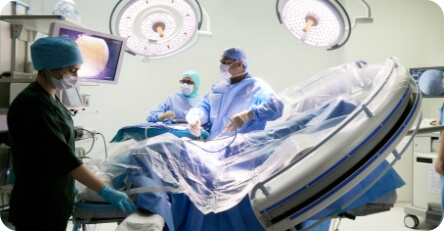 Our ICUs are equipped with state-of-the-art clinical and advanced technical support. Operated by specialists, and cared for by staff who are trained in critical care nursing, the ICU patients range from serious medical complications like cardiovascular diseases to vehicular trauma. The ICUs are operational 24x7 to treat people who need advanced monitoring and care without any delay.
Our team experienced professionals work closely with doctors from other specialities, anesthesiology, internal medicine, cardiology, neurology, nephrology, paediatrics, and surgery. This ICU hospital's medical team provides high-quality and safe critical care in operating rooms, ICUs and other hospital settings.
Neonatal Intensive Care Unit
NICU or the Neonatal Intensive Care Unit is specialized intensive care that provides treatment and care for premature newborns. At Aster Hospital Mankhool, our Level III Neonatal Intensive Care Unit is staffed and equipped to be one of the best teams in the region. A Level III classification implies that our NICU is focused on advanced neonatal care, which includes the care of extremely premature, low birth-weighted and critically ill newborns. We've had many cases of babies as premature as merely 26-weeks-old were admitted, weighing just 876g or born in just 27-weeks-5-days-old, weighing 650g, have made healthy recoveries.
Our neonatal special care unit is created to handle high-risk newborns with multiple problems. We provide thorough and relentless attention to the baby with the utmost, gentle care. Understanding the difficult time families face during such times, we welcome the parents at the infant's bedside and have many support spaces throughout the unit, such as family waiting areas, a resting room for parents, and other facilities. It's our humble pride that our highly skilled and experienced specialists in Paediatrics and Neonatology departments don't rest easy until they have ensured that the best level of diagnosis and treatments are available for every neonate, based on leading NICU protocols and methods.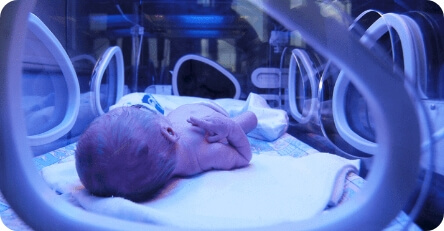 The services provided in the NICU include, but are not limited to:
Care of extremely pre-term and low birth weight babies
The unit accepts both Ex-Utero and In-Utero transfers
Conventional and high-frequency ventilation
CPAP (pressure through the nostril)
Neurosonogram/Ultrasonography of a baby's head – Performed in order to detect signs of an intravascular haemorrhage
Exchange transfusions
Venous line (catheter, cyclists)
Umbilical arterial line
Phototherapy
Round the clock radiology
8 cots

1.7- Convertible into Intensive care or High dependency
2.1- Isolation cot

The unit accepts both in-house pregnancies as well as the transfer of neonates from other hospitals
Capabilities to ventilate and intubate all viable neonatal patients
Considerably more cost-effective than any other neonatal intensive care service