Currently, Aster DM Healthcare is one of the largest and fastest growing conglomerates in the MENA region. It covers the full spectrum of healthcare services and boasts an expansive portfolio that includes hospitals, clinics, diagnostic centre and retail pharmacies.
Welcome to Aster Hospital Dubai, UAE.
The entire Aster family in the UAE is spread across four world-renowned branches, Aster DM Healthcare being one of them. From single, standalone clinics to high-performance driven healthcare enterprises, Aster is comprised of 323 establishments in 9 countries and is only expanding. Aster DM Healthcare has transitioned into being a highly recognized hospital network across the Middle East, India and the Far East, and is easily becoming one of the top private hospitals in Dubai.
Currently, Aster DM Healthcare is one of the largest and fastest growing conglomerates in the MENA region. It covers the full spectrum of healthcare services and boasts an expansive portfolio that includes hospitals, clinics, diagnostic centre and retail pharmacies.
Headquartered in Dubai, the Aster DM network now comprises of 17,600+ hardworking employees, 2296 world renowned and vastly experienced doctors, along with several Canadian accredited Hospitals, clinics and Diagnostic Centres.
Always determined to exceed performance and expectations, Aster DM Healthcare grabs every opportunity by the horns and aims to set new milestones with its advanced development in the field of medical science and technology. Aster DM Healthcare has a plethora of exciting and ambitious initiatives, and seeks to further fuel the healthcare revolution across the Middle East, India and the Far East.
Each of the Group's verticals is a symbol of distinction, driven by the commitment to build a healthier tomorrow and to elevate healthcare to a whole new and unmatched level of excellence. Whether you are looking for a specialist or simply a general physician in Dubai, look no further than Aster.
Our Vision
'A Caring Mission with a Global Vision'
Our Promise
"We'll Treat You Well"
We live by this promise that sums up what we do and why we exist. This is our guiding philosophy in our interactions with patients, doctors, employees and society at large.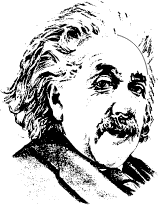 EXCELLENCE
Surpassing current benchmarks constantly by continually challenging our ability and skills to take theorganization to greater heights
ALBERT EINSTEIN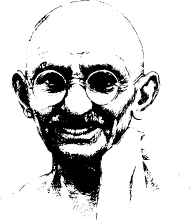 RESPECT
Treating people with utmost dignity, valuing their contributions and fostering a culture that allow each individual to rise to their fullest potential
MAHATMA GANDHI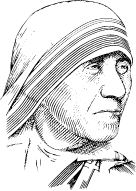 COMPASSION
Going beyond boundaries with empathy and care
MOTHER TERESA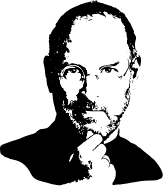 PASSION
Going the extra mile willingly, with a complete sense of belongingness and purpose while adding value to our stakeholders
STEVE JOBS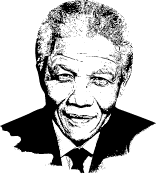 INTEGRITY
Doing the right thing without any compromises and embracing a higher standard of conduct
NELSON MANDELA

UNITY
Harnessing the power of synergy and engaging people for exponential performance and results
H.H. SHEIKH ZAYED BIN SULTAN AL NAHYAN
We have been consistent in our mission to provide quality healthcare at affordable cost at the door steps of people we serve, ever since we started the journey of "Caring Mission with a Global Vision" 3 decades back. This rhymes well with the universal healthcare philosophy of Quality, Affordability and Accessibility.
In the area of Quality we can showcase umpteen awards and certificates proving our credentials, but more importantly it runs deeper in the DNA of Aster DM Healthcare. Our teams drive the quality program as the cornerstone with a strong belief that there is no finishing line in the race for excellence.
Healthcare worldwide is becoming more and more expensive, but we try to make our services Affordable. Healthcare, though deemed as an 'industry' is much more than that – we strongly believe that profit should be a byproduct and not the aim in healthcare, which helps us to transcend into our core values of Compassion, Integrity and Respect. In an exercise to serve all sections of the society, we have rolled out different brands with varying price bands. We also provide support to those who are in need through our Foundations and CSR activities.
Dr. Azad Moopen, MD, FRCP
Founder Chairman and Managing Director
Aster DM Healthcare
MS. ALISHA MOOPENDeputy Managing Director – Aster DM Healthcare
Alisha Moopen is currently the Deputy Managing Director of Aster DM Healthcare. Having joined the company as a Director in 2013, she is responsible for overseeing the strategic direction and development of the company, and notably spearheading the expansion of the group into new markets.
Alisha was recently elected by World Economic Forum as a Young Global Leader to join the class of 2018. Recognizing her past work in healthcare, she has been inducted into a 5-year program with like-minded people who are committed and passionate to tackle the main challenges of the world today, with healthcare being one of them. She was also recognized as one of the Top 100 World's Greatest Leaders in Asia and GCC in 2018. Forbes Middle East magazine has selected Alisha as one of the Top Next Generation Indian Leaders in 2018. She also won Khaleej Times' Emerging Leaders Award 2018 for Healthcare. She is a Chartered Accountant from the ICAS (Institute of Chartered Accountants of Scotland) and worked earlier with Ernst & Young. She graduated from the University of Michigan, Ann Arbor with distinction in Finance & Accounting.
Alisha is dedicated to ensure that humanity leverages on advances in science as well as personal re-engineering of self, ranging from lifestyle choices to dealing with the external environment, to staying happy and healthy, both physically and mentally. She believes using technology can enable better health outcomes for population management through precision medicine, connected care and AI.
DR. SHERBAZ BICHUChief Executive Officer & Specialist Anesthetist
Dr. Sherbaz Bichu is Chief Executive Officer and Specialist in Anesthesia at Aster Hospitals, UAE. Having worked in the field of Anesthesia as well as Hospital administration, Dr. Sherbaz Bichu is well versed with the medical as well as the administrative aspects of hospital operations.
On the administrative spectrum, he was actively involved in the development and implementation of hospital information systems, process re-engineering, talent acquisition, hospital operations, quality administration, materials and procurement, as well as other functions related to the delivery of patient care.
As Specialist in Anesthesia, he managed anaesthetic cases in general surgery, obstetrics and gynaecology, paediatric surgery, head and neck surgery, neurosurgery, urology, and gastroenterology. He also managed the intensive care of postoperative patients, head injury patients, polytrauma patients.
Bringing together his expertise from India at Malabar Institute of Medical Sciences, he is a core member of the founding team at Aster Hospital.
DR. RAMANATHANMedical Director and Consultant Paediatrician & Neonatologist
Dr. Ramanathan is Medical Director and Consultant in Paediatrics and Neonatology at Aster Hospital, Mankhool
For the past 17 years, Dr. Ramanathan worked as Consultant Paediatrician. He was Consultant and Head of Service in Al Qassimi Hospital Sharjah, United Arab Emirates (1996 – 2001). In 2001, he moved back to United Kingdom where he was working as Consultant Paediatrician, first as Consultant Paediatrician and Honorary Clinical Lecturer in Grampian University Hospitals, Elgin / Aberdeen, Scotland (2001 – 2006). Since 2006, he worked as Consultant Paediatrician and Lead Clinician for Children's Cancer Services in Milton Keynes Hospital NHS Foundation Trust, Milton Keynes, United Kingdom.
His key areas of concentration were on General Pediatrics and Neonatology, Pediatric Oncology, Clinical Governance, Risk management, and clinical improvement, and Continuous Professional Development.
He was also tutor for pediatric trainees in Milton Keynes and a Clinical Examiner for the Membership Examination of the Royal College and Child Health (MRCPCH) and Vice-Chair – MRCPCH Question Setting Board in Royal College of Paediatrics and Child Health, London.
After qualifying with primary medical degree (MBBS) from India in 1977, he started post-graduate training in Paediatrics in 1977, which he completed in 1981 after obtaining MD in Paediatrics and Diploma in Child Health. From 1981 to1989 (8 years) he worked as Specialist Paediatrician in different hospitals in India as well as Ministry of Health in Saudi Arabia. At the end of 1989 he came to United Kingdom for further postgraduate training. From 1990, he worked in substantive accredited Paediatric training posts (junior and middle grade) in National Health Service Hospitals in United Kingdom. Dr. Ramanathan received sub-specialty training in Paediatric Haematology and Oncology in Great Ormond Street Hospital for Sick Children, London, one of the premier children's hospitals in the country. In 1998 General Medical Council (GMC) United Kingdom recognised and accredited his training in Paediatrics and included him in their Specialist Register, which bestowed eligibility to work as a Consultant in the specialty.