Back to Results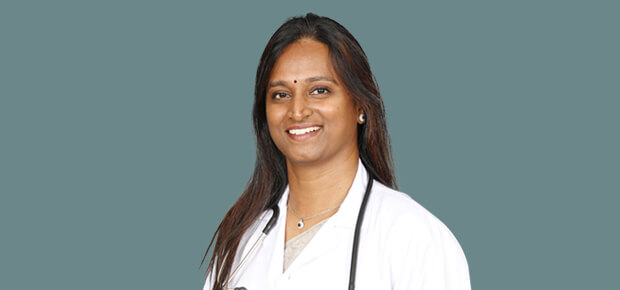 Dr. Yogeeswari Vellore Satyanarayanan
Cardiology (Specialist)
Aster Hospital, Sharjah
LANGUAGES
English, Hindi, Tamil
Education
MD DNB (Cardiology), MBBS
Specialization
Cardiology, Advanced Heart Clinic
Nationality
Indian
DOH License Grade
Specialist
Type of Physician
Fulltime
Credentials
MBBS – Kilpauk Medical College– 2000 - 2006
MD – Grants Medical College, J.J Hospital, Mumbai – 2006 – 2010 - University Rank Holder and college topper.
DNB – K.M.Cherian heart foundation- Frontier Life line hospital – 2011- 2014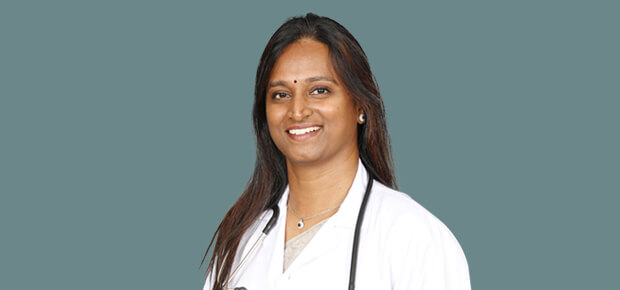 Professional Experience
Associate Consultant Apollo Hospital , Greams road, Chennai 2014-2017
Consultant Apollo Specialty Hospital , Teynampet, Chennai 2014-2017
Consultant, Apollo Spectra hospital, MRC Nagar, Chennai 2014-2017
Specialist Cardiologist, NMC hospital, Muscat, Oman 2017-2021
As a Specialist Cardiologist, see, admit and treat all types of cardiac cases. Also treat a variety of emergency cardiac and vascular conditions including acute MI and acute coronary syndromes, pulmonary embolisms, arrhythmias, periphery anterior embolisms, etc. needing emergency angiography and angioplasty (primary and rescue angioplasty ).
Heading the Cardiac Critical Care Unit, code blue team, IP, OP, HOLTER, AMBP, ADVANCED Echocardiography (3D and 4D). Role also involves assisting other Consultant Cardiologists in complex procedures, with versatility in several techniques on coronaries, troubleshooting pre-cath, cath and post cath problems ,
Field of Interest is Interventional Cardiology. Was involved in complex coronary interventions, SVG interventions, acute MI interventions salvage PCI in cardiogenic shock, CTO interventions, transradial proedures, hybrid revascularization procedures, assisted high-risk balloon mitral valvuloplasties. Involvement in assessment of Pre and Post Heart Lung Transplant Patients.
Research papers and publications:
Special interests include Academic talks, lectures and teaching Programmes. Have been involved in lots of CMEs , lectures, talks and Panel Discussions as chairperson and moderator. Have presented many posters with National Publication Papers. Multiple presentations in the private cardiology forum in Muscat on "Rare saves in Cardiology", "Unusual unheard complication in ACS"etc
Multiple Poster Presentations In CSI Conferences , to name a few
ACUTE CORONARY SYNDROME (ACS) IN MEDICAL INTENSIVE CARE UNITS: A DIFFERENT ENTITY Authors: Dr. Y.Vijayachandra Reddy, Dr.V.S.Yogeeswari
"BALLOON–ON–STRING THROMBUS": A PREVIOUSLY UNDESCRIBED ENTITY Authors: Dr. Y.Vijayachandra Reddy, Dr.V.S.Yogeeswari
TOTALLY OCCLUDED SVG AND RADIAL ARTERY GRAFTS: IS THERE A SUBSET WHERE ANGIOPLASTY AND STENTING WOULD HELP? Authors: Dr. Y. Vijayachandra Reddy, Dr.V.S.Yogeeswari
Cardiac Amyloidosis, Congo red negative : Diagnostic error or a disease begging to be diagnosed? Authors: Dr. Y.Vijayachandra Reddy, Dr.V.S.Yogeeswari
CORONARY ARTERY INJURY DURING PERICARDIOCENTESIS- AN EXTREMELY RARE COMPLICATION Authors: Dr. Y.Vijayachandra Reddy, Dr.V.S.Yogeeswari
INTERNATIONAL PUBLICATIONS AS CO- AUTHOR A Case Report of Cardiac Amyloidosis Initially Managed as Dilated Cardiomyopathy: Missing the obvious!

CASE STUDY, June 2016, VOL IV ISSUE I,ISSN 2042-4884 10.5083/ejcm.20424884.148 ,Dr Yerramareddy Vijaya Chandra, Dr VelloreSatyanarayanan Yogeeswari

Balloon-On-String" Thrombus: Inferior Vena Cava Thrombus Extending Into Right Atrium Post Inferior Vena Cava Filter Placement . Vijayachandra Reddy,MD, DM, MRCP, CCDS, FACC, FCSI; V.S. Yogeeswari, DNB Cardiology;From ApolloHospitals, Chennai, India.
Clinical Expertise & Services Offered
Preventive Cardiology and Cardiac Rehabilitation
Coronary Artery disease and other atherosclerotic cardiovascular diseases
Adult Echocardiography, Holter, AMBP, TMT, Stress echo, Transesophageal echocardiography, Dobutamine stress echo
Arrhythmia
Heart failure and Cardiomyopathy
Heart diseases in pregnancy and women
Valvular heart diseases and Rheumatic heart diseases
Hypertension and Dyslipidemia