Back to Results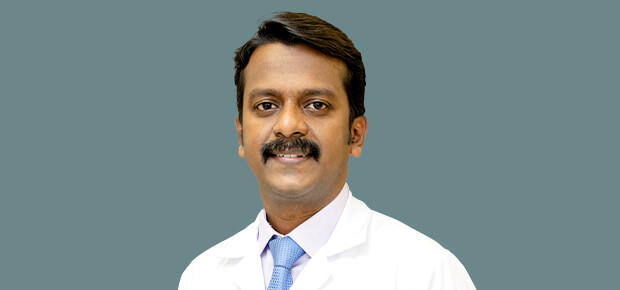 Dr. P. Babu BalaChandar
Specialist Pediatrician
Aster Hospital, Al-Qusais
LANGUAGES
English, Tamil, Hindi, Malayalam
Education
MBBS, DIPLOMA IN CHILD HEALTH, MD PEDIATRICS, MRCPCH(UK)
Specialization
Paediatrics and Neonatology
Nationality
Indian
DOH License Grade
Specialist
Type of Physician
Fulltime
Credentials
MBBS, THOOTHUKUDI MEDICAL GOVERNMENT COLLEGE TAMILNADU, DR.MGR MEDICAL UNIVERSITY THOOTHUKUDI

DIPLOMA IN CHILD HEALTH-MADRAS MEDICAL COLLEGE ,TAMILNADU DR.MGR MEDICAL UNIVERSITY CHENNAI, INDIA

MD PEDIATRICS TIRUNELVELI MEDICAL COLLEGE , TAMILNADU DR.MGR MEDICAL UNIVERSITY, TIRUNELVELI, INDIA

MRCPCH(UK)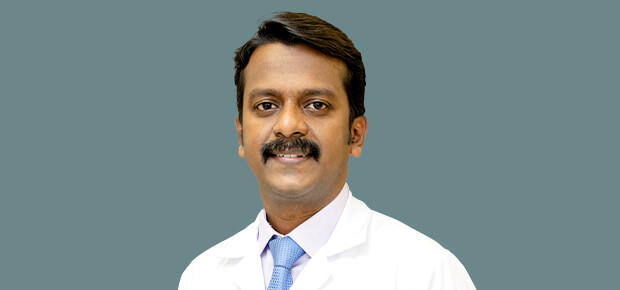 Professional Experience
AUG'20 - Oct'22- GARGASH HOSPITAL, UMM SUQEIM, DUBAI SPECIALIST PEDIATRICIAN

JULY'19-AUG'20 -ASTER HOSPITAL, AL MANKHOOL, DUBAI SPECIALIST REGISTRAR

JULY'18-JULY'19-ASTER HOSPITAL, AL QUSSAIS, DUBAI. REGISTRAR PEDIATRICS

DEC'17-MAY'18-ANJAKHA HOSPITAL,CHENNAI,INDIA - JUNIOR CONSULTANT

OCT'16-OCT'17-DR. KAMATCHI MEMORIAL MULTISPECIALITY HOSPITAL, CHENNAI, INDIA- JUNIOR CONSULTANT

JUNE'11-JUNE'14 -GOVERNMENT HOSPITAL, MANAPARAI, TRICHY, INDIA- NICU NODAL OFFICER
Clinical Expertise & Services Offered
Managing preterm deliveries, Neonatal Ventilation,Respiratory distress syndrome, meconium aspiration syndrome, birth asphyxia, neonatal seizures, neonatal shock, sepsis.

Neonatal followup,Neonatal Jaundice, common feeding problems

Qualified in PALS,NRP,BLS

Growth and development.

Childhood vaccinations.

Management of pediatric emergencies, seizures, childhood asthma, stridor, gastrointestinal diseases and dehydration

Infectious diseases of children and neonates, Pneumonia,Allergy,Asthma,Allergic Rhinitis, Bronchioilitis.

Common skin disorders, dermatitis.